One of the biggest obstacles a business can face is the departure of key staff. It can derail an operation and take enormous effort to correct. 
The days of an office filled with uniquely gifted unicorns is old thinking. And a focus on retention is expensive and time consuming.
Businesses need to de-risk themselves and create operations with flex and resilience. We have identified three key strategies that are a good starting point for any business wanting to shift itself back into equilibrium.
1. Diversify risk through organisational charts which leverage outsourcing
It's a sound strategic move to distribute people risk across a number of outsourced partners in each of the specialist departments, like Finance or Accounting, HR, Marketing, IT and Legal. The outsourced model has come a long way, with high tech and competitive, hybrid (on and offshore) models on offer. These solutions can rival our best performing employees, in addition to providing continuity and stability with the added benefit of built-in recruiting and management. 
Most businesses have outsourcing horror stories but if there's a commitment to due diligence and perseverance until the right, value-aligned partners are engaged, the investment will undoubtedly pay dividends for years to come. The greatest benefits of this strategy include diversifying and passing on transition risk into the hands of multiple partners who are set up to cushion us from the risks. This is because they specialise in vetting, hiring and transitioning specialist industry staff like Accountants and IT Managers. These outsourced services also come with the value add of inbuilt departmental IP.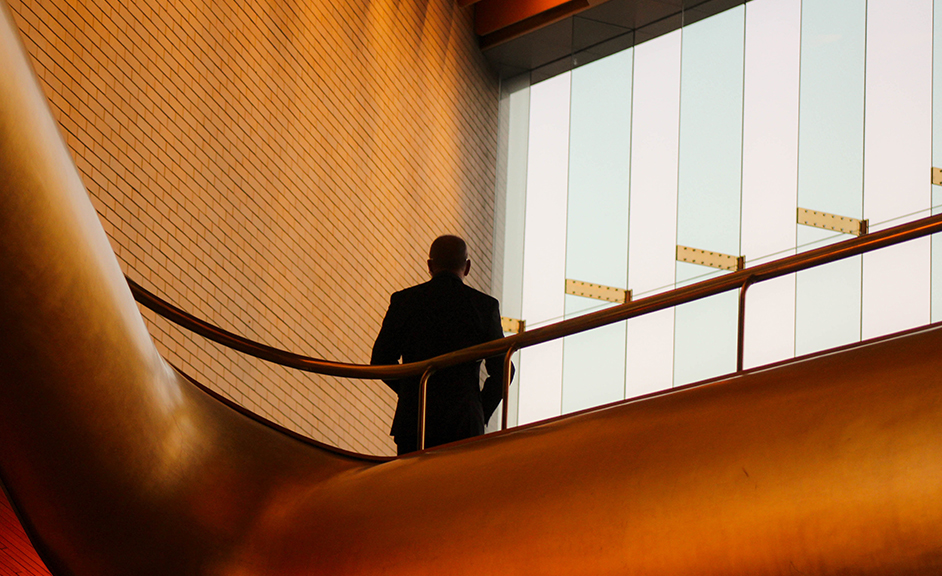 2. Reducing risk with "user friendly" roles designed to make transition seamless
The objective of this strategy is to make the remaining roles "user friendly", by making it a condition of employment that each employee, at every level is required to maintain detailed documentation on all tasks that make up their role along with a step-by-step how to process. By linking compliance to remuneration, this becomes the insurance for future transitions and reduces the time spent reinventing the wheel each time there's a change. In this instance, the recipe for the job can be passed onto the next person, however it doesn't mean that they can't redesign or improve it, leaving it upgraded for the next transition to build on and so on. 
Ultimately, every job description boils down to a set of finite ad-hoc or recurring tasks, frequencies and methodologies, where the power of progress lies in choosing the right tasks, and executing them consistently. McDonalds have showcased this concept successfully but businesses in any sector can benefit from their example. Having the access and insight into a role's task list is powerful, it allows for behavioural modelling of high performers and the removal of redundant time-wasting tasks. The success of this strategy can be measured by how quickly an average new person can deliver a task or role to the required standard, with minimal disruption to the business.
3. Analysing and controlling risk by implementing a transparent operating system with quality controls
Implement a management operating system which promotes operational visibility and transparency across the whole organisation to enable the left hand to know what the right hand is doing and how well it's being done. With real time visibility and measurability on tasks, this reduces our reliance on people to be diligent. This strategy reduces risks during transitions by enabling us to understand which employee behaviours or knowledge gaps are the most likely to lead to mistakes or quality issues. 
The insights we gain, allow system guardrails to be built as supports, in particular for people new to a role. An example of this is a new employee going through a steep learning curve and forgetting a critical task. In this example, by introducing company-wide software, like help desks or ticketing systems, we can turn our 'user-friendly' roles into automated and documented, centralised task lists which arrive in the employee's inbox on schedule and with no input from them. When we rely on this type of system, who is assigned to the task becomes less relevant because the operating system becomes the star, supporting the team to deliver, even where there are no stand-out performers and the talent is equally and evenly distributed across the organisation, the risks are reduced because the system is specifically designed to handle transitions.
Shifting our focus to people-proofing a business rather than the relentless pursuit of retention alone, is in no way meant to undermine the importance of every individual's contribution to an organisation or to suggest that we should not strive for a great culture and excellent working conditions. The idea is to challenge and build upon the way we historically view retention and transition as  generally negative situations to be endured. If instead, we can embrace the inevitability of transitional change,reduce our reliance on a company of star performers and instead harness the objectivity of technology and systems, it can lead to empowerment for both employers and employees. These strategies help to create an organised and supported environment which will ultimately encourage every person to achieve their potential.